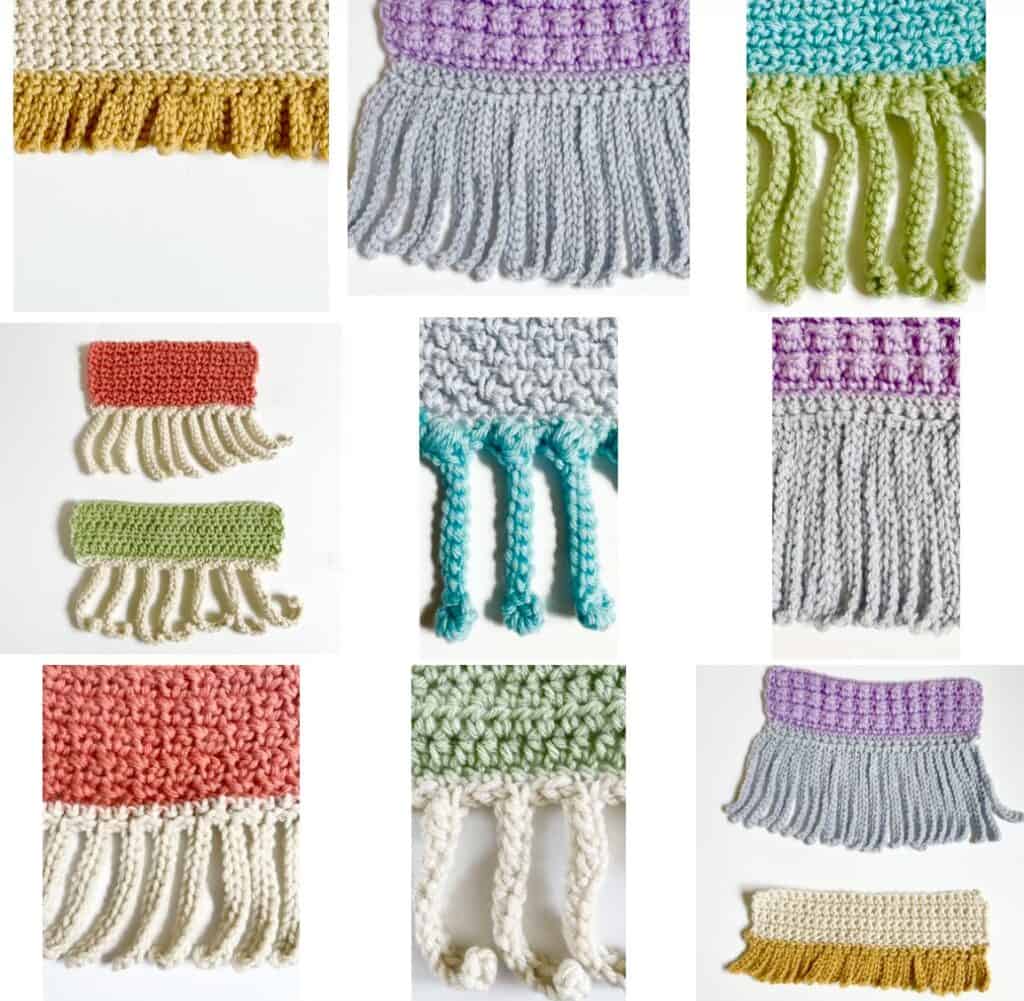 Hello Crochet Friends!
It's Cyndi! Six months ago when Tiff started teaching me how to crochet and she helped me develop the ever-popular Fun Fringe Beanie Pattern that so many of you have been making!
Top Left: Crochet Ribbed HDC Fun Fringe Hat Center: Crochet Fun Fringe Baby Headband and Right and the Bottom row: The Original Crochet Fun Fringe Beanie.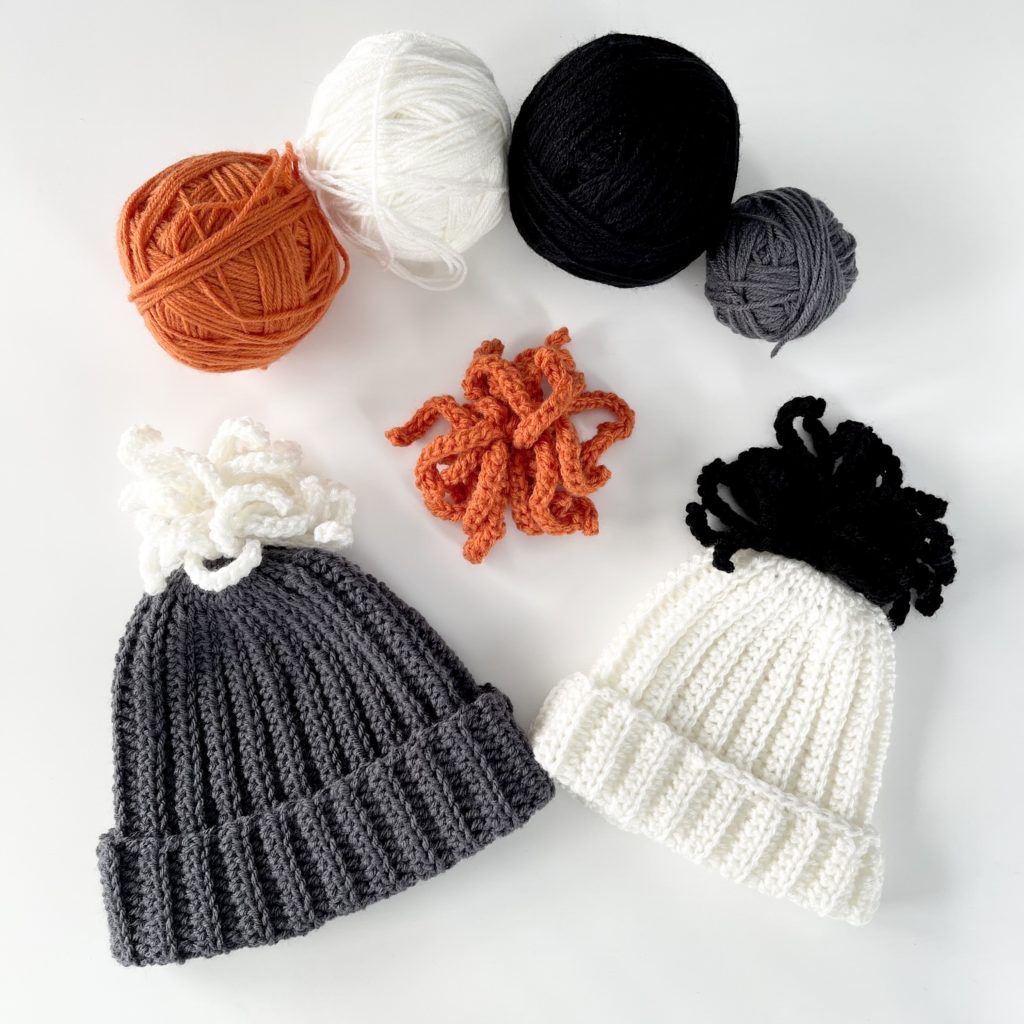 And also for a removable pom pom topper beanies there is the Crochet Fun Fringe Detachable Pom Pom! They can work with any of the DFC beanie patterns!
I love the Fun Fringe so much I've used it on several scarves.
Top Left: Crochet School Spirit Moss Stitch Scarf Center: Woven Single Crochet Multi Colored Scarf Right: Caron O'Go Halo Rose Gold Hat and Scarf Bottom Left: Crochet Fun Fringe Gingerbread Scarf Center: Crochet Fun Fringe Moss Stitch Scarf Right: Single Crochet Weave Scarf
And now I'm adding it to blankets and throws too!
Polar Puff Crochet Baby Blanket and the Crochet Lake House Throw
Crocheted fringe can be substituted for any cut fringe project you may be working on whether it is knit or crochet!
Stitches
Single Crochet (SC): Insert your hook, YO and pull up a loop, YO and pull through two loops on hook.
Slip Stitch (SLST): Insert your hook, YO and pull a loop back through and through loop on hook.
Pattern
For this add-on version of Fun Fringe, I worked one row of single crochet at the end of the scarf to create a uniform row from which to work the fringe.
Row 1: Pull up a loop and work SC. SC into each space along the row. Chain 1 and turn.
Row 2: Work a slip stitch into the first space from the hook. Chain 15 for long fringe or 8 for short fringe.
Row 3: Turn and work a Slip Stitch into each chain. At the base, work a slip stitch into the same space the chain started from. Work a Slip Stitch into the next chain.
Repeat Row 2 and Row 3 until finished. Tie off and weave in end.
And if you like I have a tutorial on my YouTube channel Sugar Joye
Thanks for stopping by! If you would like to share your Fun Fringe Projects, I'd love to see! Send me an email at SugarJoye@gmail.com
Be sure to join Tiff and I for Crochet Sister Chat on the Sugar Joye channel Live on Wednesdays! Or catch us on the replay where I get to ask Tiffany my crochet newbie questions!
Cheers!
Cyndi aka Sugar Joye