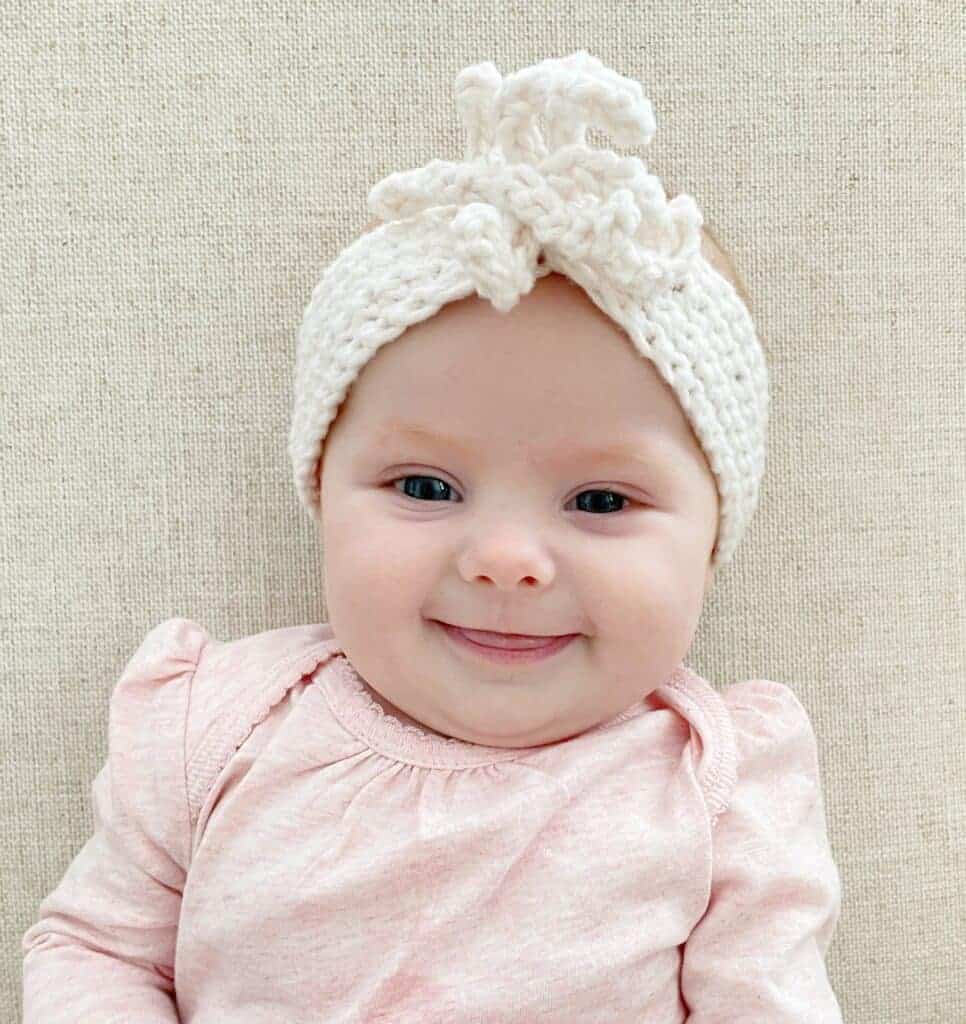 Hello crochet friends! Isn't baby Kate just the cutest in her Fun Fringe Headband? This headband is based on the Fun Fringe Beanie pattern we published last November.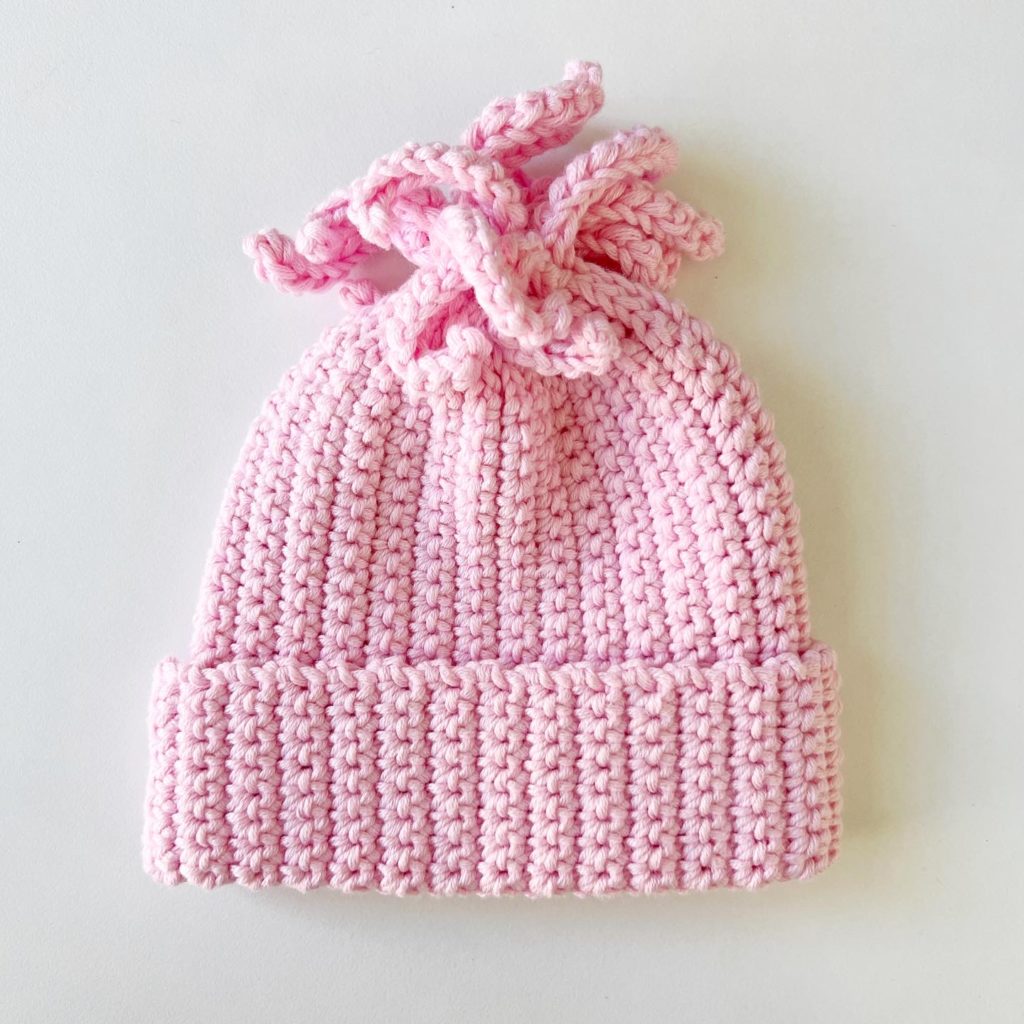 My sister Cyndi, aka, Sugar Joye, has been learning how to crochet and as a beginner was very frustrated with the idea of making a pom pom for her hat that she made little "fringes" instead.
We brainstormed together and came up with an easy pattern for her to make and the Fun Fringe Beanie was born!
Then we tried it as the fringe for scarves which we also loved!
It made the School Spirit Moss Stitch Scarf look so finished.
We absolutely love the idea, and so I experimented around and made the little headband for Kate. So far I've only made her ones with Bernat Bundle Up yarn, but I'm assuming you could use other yarn as well.
I think you could make these even wider for older children. I can see these as fun warm headbands for those chilly days that you don't need a hat.
Materials
Bernat Bundle Up Yarn Small Ball (100% polyester, 140 g/4.9 oz, 244 m/267 yds)
Any color but this cream is called Marshmallow, tap name of yarn to shop on Yarnspirations.com.
Size I 5.5mm hook, scissors, tapestry needle
*Polyband Elastics Tap the highlighted name to see on Amazon.
(*as an Amazon Associate we may earn from qualifying purchases)
Stitch
Single Crochet (SC): Insert your hook, YO and pull up a loop, YO and pull through two loops on hook.
Half Double Slip Stitch (HDSS), (yarn over slip stitch):YO, insert your hook, YO, pull up a loop and pull directly through two loops on hook.
Size
make it 2.5 or 3 inches smaller than the head circumference of the baby you are making it for.
Chart for average head circumferences below:
Pattern
Chain 50. (or 12 inches for the size I'm making Kate, she has a 15 inch head circumference)
Row 1: Begin in the second chain from the hook and work SC. SC into each chain across the row. CH 8 and turn.
Row 2: Begin in the second chain from the hook and work 1 HDSS. HDSS into each chain, SC into each SC across the row, CH 8 and turn.
(tip: You can make your fringe any length you'd like, if chaining 8 is too long, chain a fewer amount.)
Row 3 to 8: Repeat row 2 instructions until you have 8 rows worked.
After the last fringe is worked, slip stitch to the first SC of the row, tie off and weave in the ends.
Fold band in half, wrap the polyband elastic around the base of the fringe.
Feel free to make this even wider, I would suggest making this 4.5 inches wide for an older child.
If you'd like a video tutorial, see below.
Thank you so much for stopping by! I can see making a lot more of these bands in my future.
We'd love to see your version! Share in the Daisy Farm Crafters group on Facebook, or tag us with #daisyfarmcrafts on your Instagram post.
Have a wonderful day!!
XO, Tiffany
Click here or image below for pdf download of pattern.