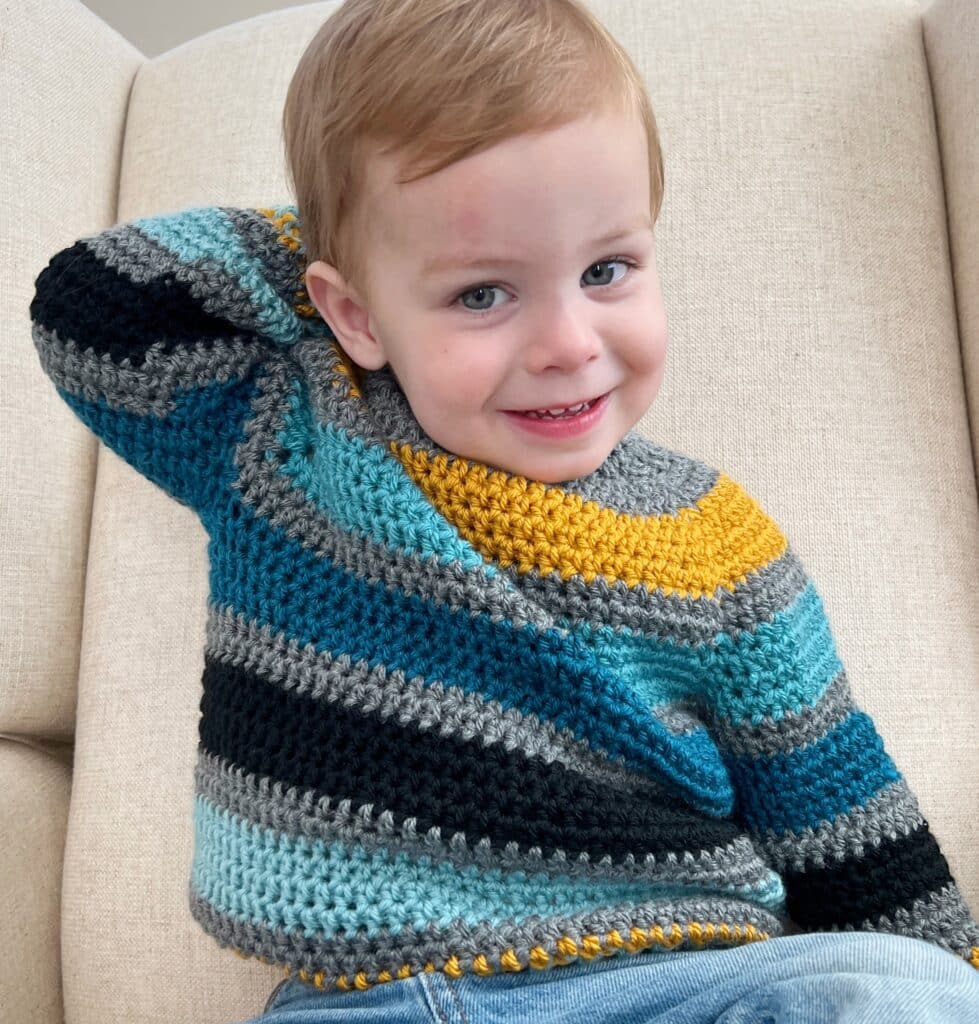 I can't tell you how excited I am that baby Jack likes to wear little sweaters! Now he's not so excited about being photographed in the sweaters but he was able to give us about 2 minutes out of his very busy day to sit for a picture.
I made his sweater with Patons Canadiana, one of my very favorite acrylics to work with. I was so happy to see that it's available again on Yarnpsirations.com.
I wanted to try my Simple Stripe Pullover Sweater pattern I published a few weeks ago in a different yarn. For that sweater I used Bernat Bundle Up yarn.
And my hope was to get all three grandbabies in a picture together wearing the sweaters but we never could get them all on the same schedule, and Jack, well he even had even less time available to sit for a picture.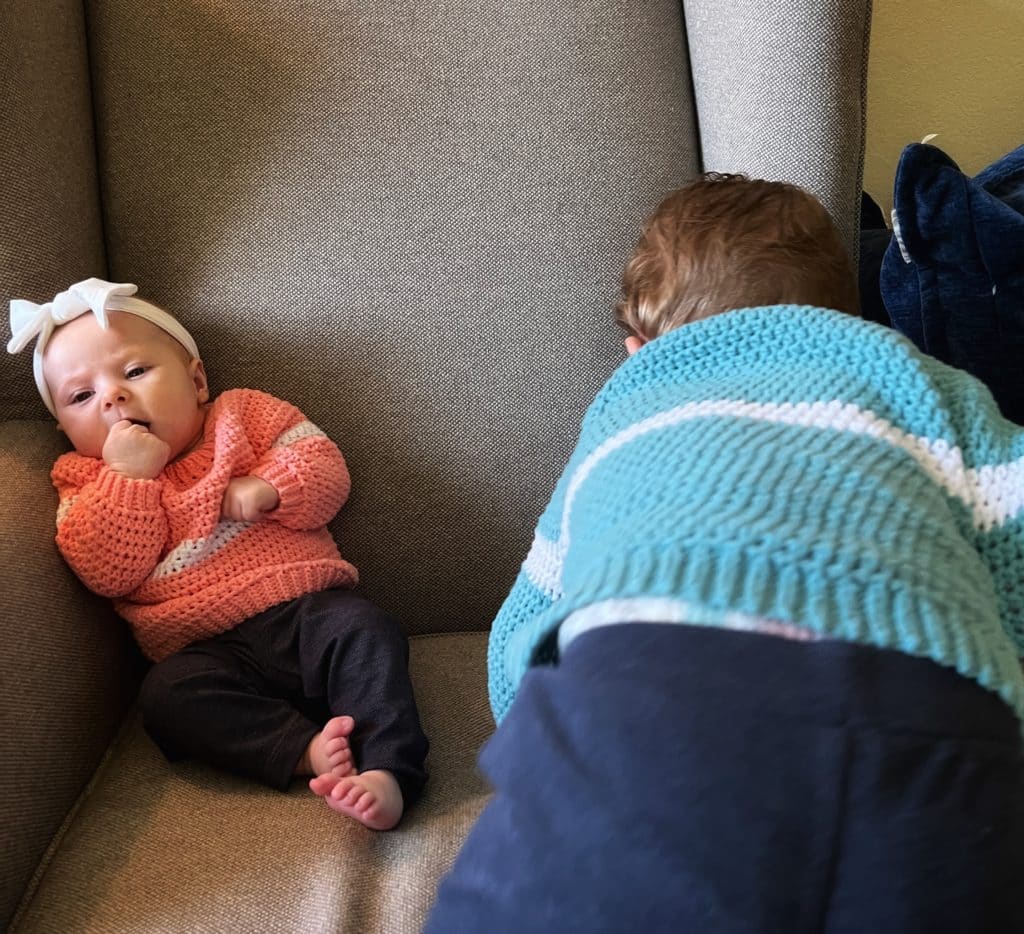 The above picture was as good as we could get of him before he was rushing off to play.
This is baby James happily posing!
But anyway back to a few more details about the sweater.
Find the Simple Single Stripe by tapping these highlighted words.
The substitutions I made were using Patons Canadiana, 2 skiens of medium grey mix, 1 skein each of Fool's Gold, Teal Heather, Medium Teal, Pale Teal.
I used a size I 5.5 mm size hook
The ribbing on the bottom of the sweater and for the wrists is front and back post double crochet that when you alternate them turns into ribbing.
When you have the length of sleeve that you need, start the ribbing with one round of double crochet into each stitch, then work 4 more rounds of alternating front and back post double crochet.
Here's a video tutorial if you need a little help:
Feel free to do the striping in whatever sequence that you like. I separated 4 rows of color with 2 rows of grey and then started the ribbing with a round of gold, then pale teal, and finished with rounds of the teal heather.
Jack's sweater is a size 2T.
Thank you for letting me share what I'm making for my grandbabies! If you're interested, here are a few more patterns I've made with Patons Canadiana that I really love and turned out beautiful.
(A lot are gingham because they have the most beautiful shades of color that make that type of pattern work out.)
The Green Gingham Blanket pattern
Herringbone DC Gingham Baby Blanket
Half Double Crochet Gingham Blanket
Red Buffalo Check Gingham Blanket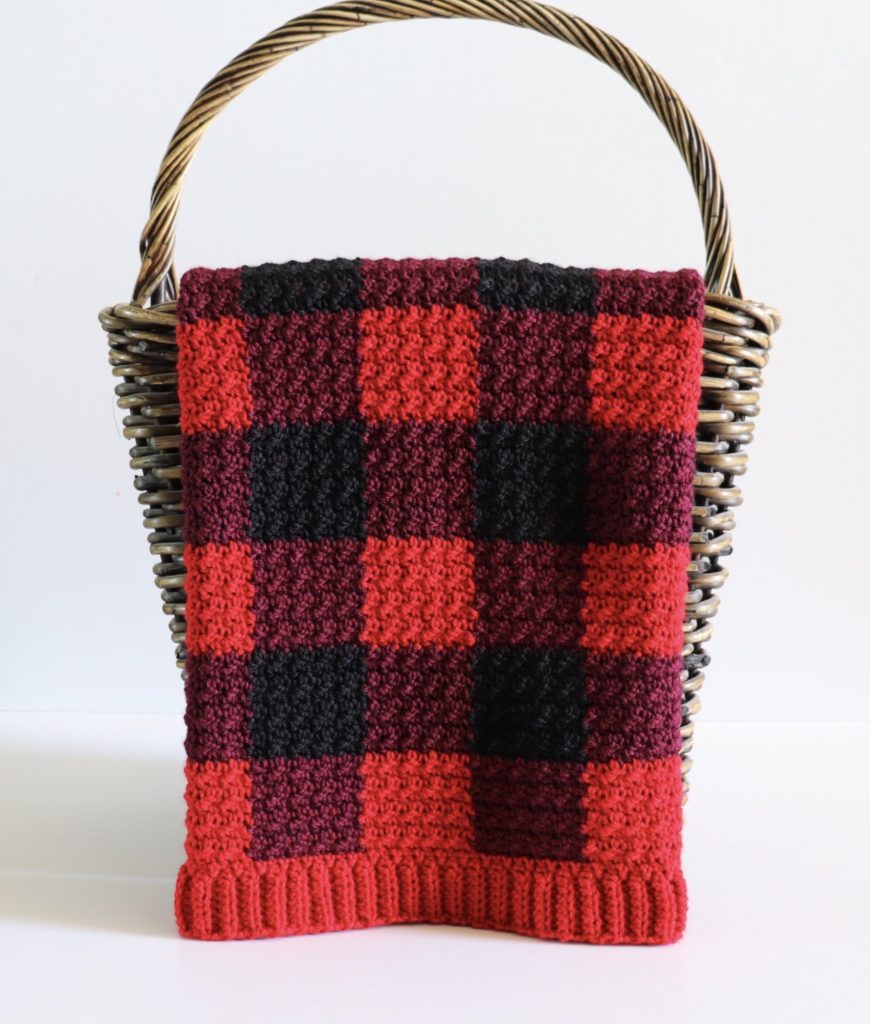 Crochet Mesh Stitch Sloth Baby Blanket
Thanks for stopping by!
Happy Crocheting!
XO, Tiffany