Have you noticed a new pink daisy pop up across our social channels?
Hannah designed a new badge for us for 2023. I love it so much! We just wanted something a little fresh for the new year.
But I also wanted to make sure you all recognize that it still is us, crocheting up a storm for three grandbabies now, as well as so many friends and family.
Also, in the new year, and starting back up this Wednesday on our Daisy Farm Crafts Youtube Channel and each Wednesday in the future is Crochet Sister Chat!
My sister and I had so much fun starting this little show last fall, that we want to continue. It has kept Cyndi on track and motivated to keep learning about crochet, and to design and make projects along the way.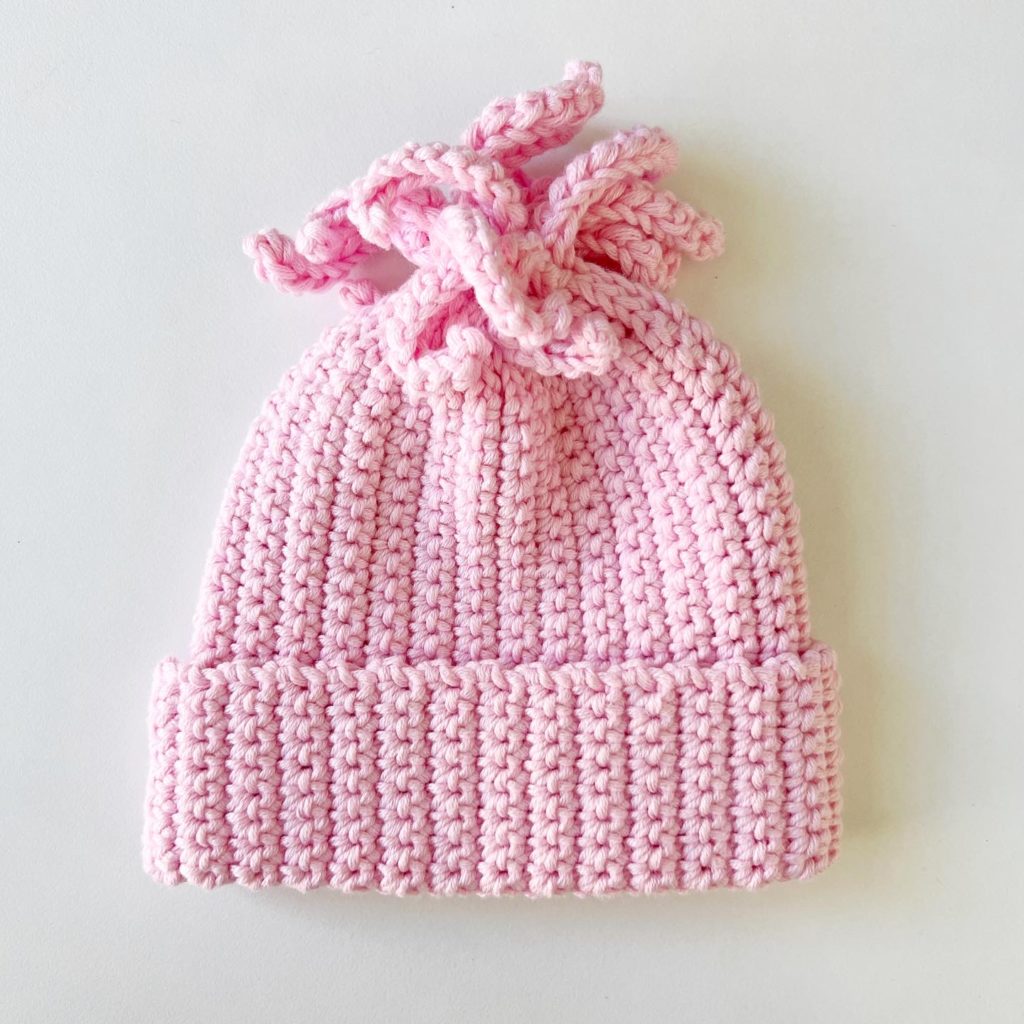 This incredibly popular Fun Fringe Beanie was born from one of our sister chats! She really wanted an easier way to make a pom pom, and fun fringe was the result.
She is incredibly talented, and with just a few crochet basics under her belt, she's already created a sweater. (Pattern coming soon!)
You can find and follow Cyndi on her Youtube channel Sugar Joye.
I am just so incredibly grateful for the blessing of being a grandma now. I really was wondering if this day would ever come.
And now this day is here and all of a sudden and so fast we have three! grandbabies.
I hope and pray my hands can keep up! There are so many things I want to make for them.
I want to share a picture we took on Christmas Day of all my girls, daughter-in-law Elizabeth and the three babies. They are the backbone of Daisy Farm Crafts and are so willing to help me with the website as well as help me enjoy my love of crochet.
They tell me what they love me to crochet for them as well as share their babies with me. We are creating such fun memories that I hope Jack, James, and Kate will not be too embarrassed as teens that they once were crochet models!
(Although Jack might be retiring soon, lol! Not a fan of sitting still for photos anymore. This photo was as good as we could get of all three kids together.)
Baby Kate is going to be so fun to photograph in the future. She has the cutest smile!
One more bit of news is that we are going to continue being sponsored by Yarnspirations! They have been such a supportive and wonderful company to work with we are excited to continue our relationship with them.
Lastly, I just can't thank you all enough for following me on my crochet journey to grandma-hood. I had no idea that I'd have so many crochet friends to share my work with.
You are all truly a blessing to me and our family and I'm so grateful for each one of you who has made our patterns, bought our books, or shared your work with us.
What a gift you all are.
Happy Crocheting and Happy New Year 2023!
XO, Tiffany