Sponsored Post by Yarnspirations.com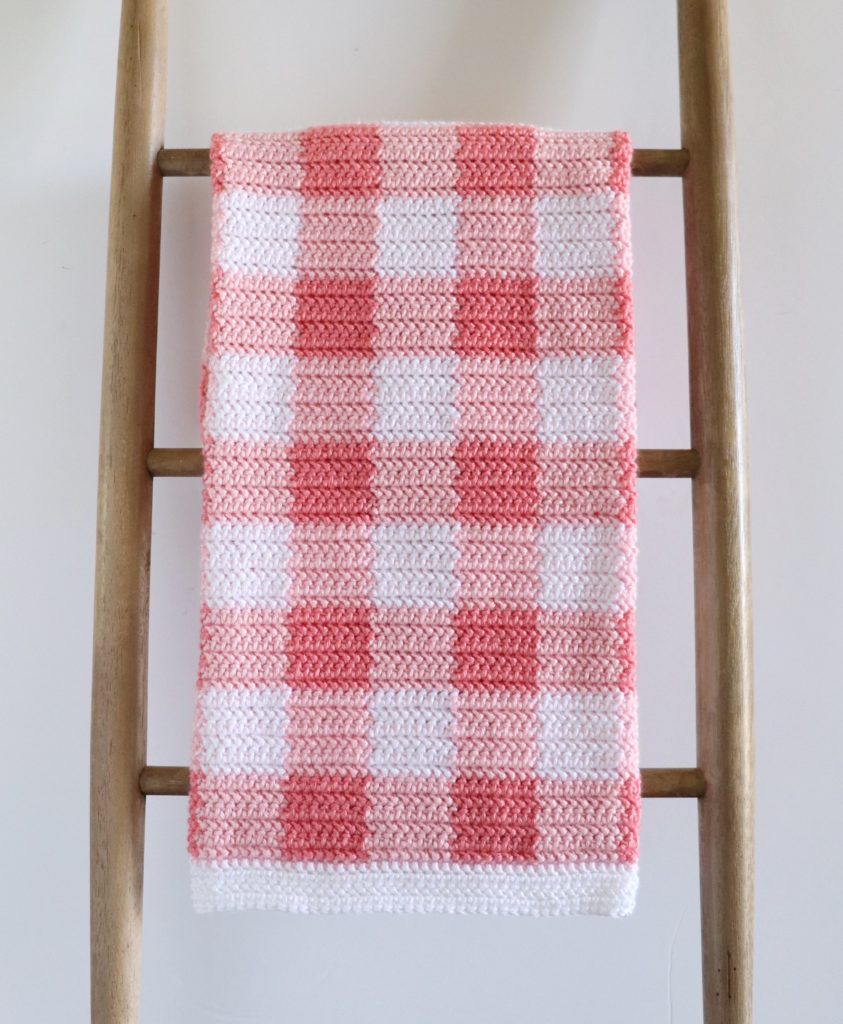 We are always so thrilled when the team at Yarnspirations.com turns one of our designs into a professionally written pattern. And I am even more thrilled that they chose to do another gingham pattern.
In my mind, the more gingham blankets made in the world, the better! It's too beautiful of a design not to share!
I love that my original Pink Gingham Blanket was made with Caron Simply Soft, and this one is no different. It is my very favorite yarn to make a baby blanket with for two main reasons. One, it's affordable and two, the colors!
This Strawberry and Soft Pink go so well together! I also have made this pattern in yellows!
This is Baby Sunshine and Lemonade in the Caron Simply Soft line.
Head on over to Yarnspirations.com for the complete pattern! I even made a video tutorial for this one and talk about all the tips and tricks for crocheting gingham. You can access the video here.
If this is the first time you are seeing this blanket, don't be afraid. It is beginner, you just have to practice switching up the yarn colors within a row. You carry the yarn not in use along the row and crochet over it.
I'd love to see your finished gingham blanket! We share in our stories on Instagram or in our page on Facebook so post them to our wall or use the #daisyfarmcrafts.
Thank you so much to the team at Yarnspirations.com for sponsoring Daisy Farm Crafts in 2019! More projects will be coming this year so stay tuned!
Thank you all for sharing your love of crochet with us, and being so kind. We wish so badly we could help you all learn to crochet or help you when you get stuck. Come join our Facebook group called Daisy Farm Crafters and join with other crocheters that might be working on the same pattern as you. You can ask questions about Daisy Farm projects and get help from others.
Happy Crocheting!
xo, Tiffany