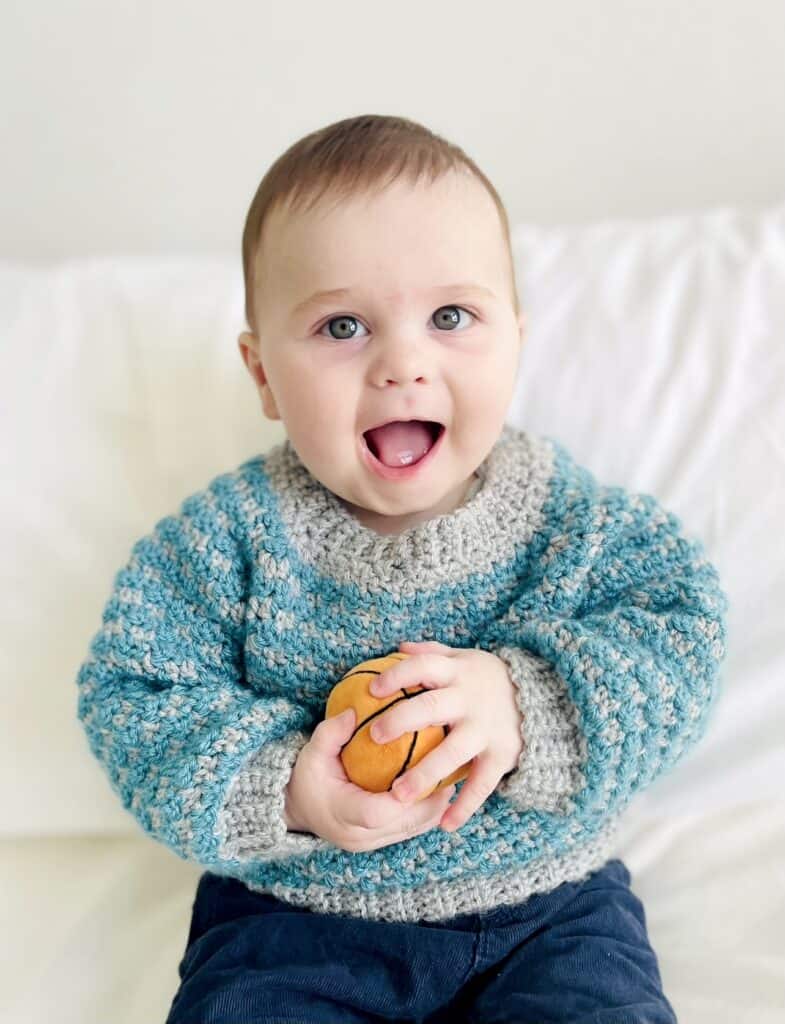 Here's our sweet baby James in the Crochet Houndstooth baby sweater I made for him.
We are marveling over here at those giant hands holding that baby basketball! (Grandpa Daisy Farm got a little excited when he saw this picture of his grandson.)
So far, James measures much larger than average, so I made this sweater the 12-month size even though he is just 6 and a half months old. He is above average in height and higher than average for weight.
(Which again, Grandpa Daisy Farm is over the moon!)
I'm using Patons Canadiana for his sweater which is my all-time favorite acrylic yarn. The colors are gorgeous and the yarn is very soft and springy.
I've also made this in Caron Simply Soft as a sweater and as a little dress.
I've also made this pattern with the 3 weight Bernat Softee Cotton when Jack was a baby.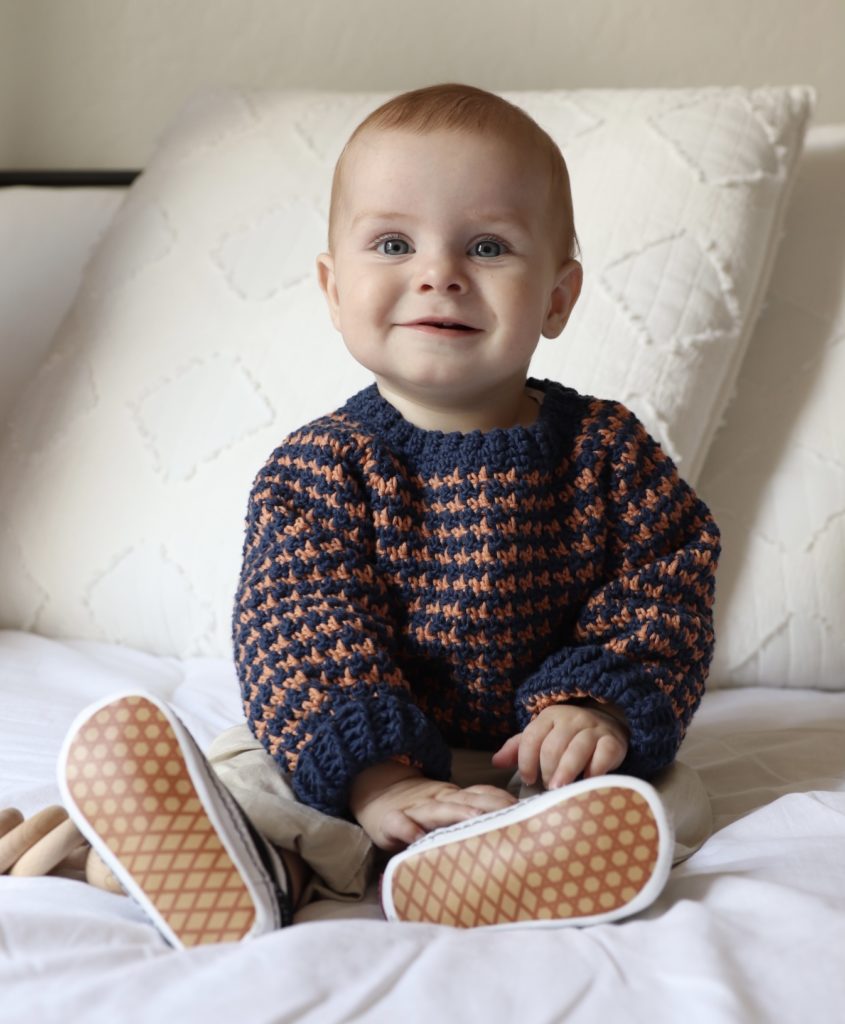 I love them all! And I probably won't tire of using this pattern.
Since Patons Canadiana is the same weight as the Caron Simply Soft, I'm going to recommend using that pattern which you can find by tapping this link: Crochet Houndstooth Sweater.
The pattern is written for a size 3 T but the only difference I did for James was join for the armholes at row 11 instead of row 15. That should give you an idea on how to make the sweater smaller.
I find when I am making sweaters for the babies I either have an article of clothing close by that is in their size I can measure against, or I make sure I have the measurements of them.
You want to get the measurements for arm length from under the armpit to the wrist and back of the neck to the waist. The pattern has a chart for sizes though that can help, but really the best is to have the baby's measurements.
The colors I used for Baby James sweater are Pale Grey Mix and Medium Teal.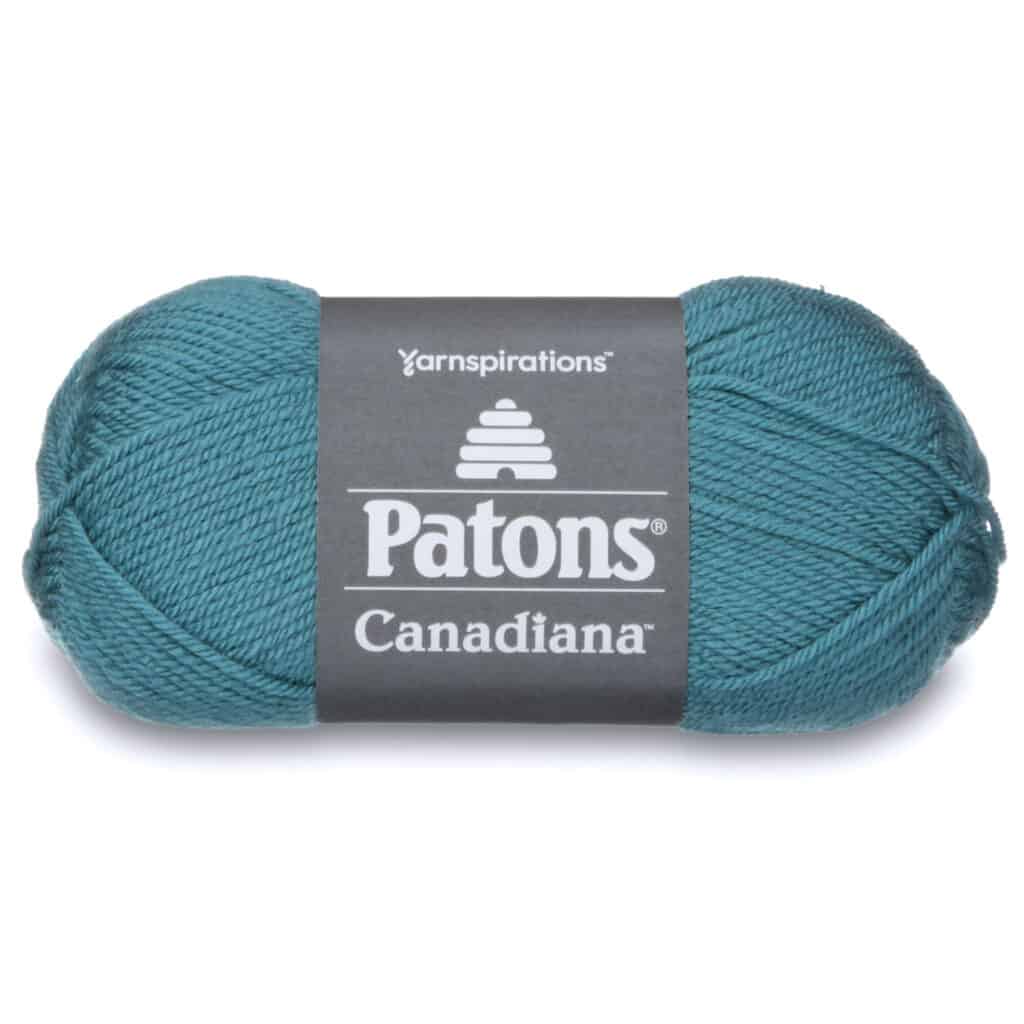 Yarnspirations.com has a wonderful sale going on right now on our own Curated Box of Patons Canadiana . You can get 18 skeins of Patons Canadiana for $44.99 instead of the regular $89.99. (*Limited quantity available while supplies last.)
You will get 3 balls each of these shades: Winter White, Fools Gold, Teal Heather, Medium Teal, Medium Gray Mix, Pale Gray Mix.
It's really a great deal!
Especially if you were loving our 18 projects made with Patons Canadiana blog post we shared a few weeks ago. I used that yarn for so many gingham blankets because the shades they have work terrific together.
I love the Fools Gold color and recently made baby James a fun fringe beanie with it that he loves.
But for sure with the color selection in the box, you could make Baby Jack's Multi-striped Sweater. (except you'd want to order 1 skein of black or just sub the black for the lighter grey.)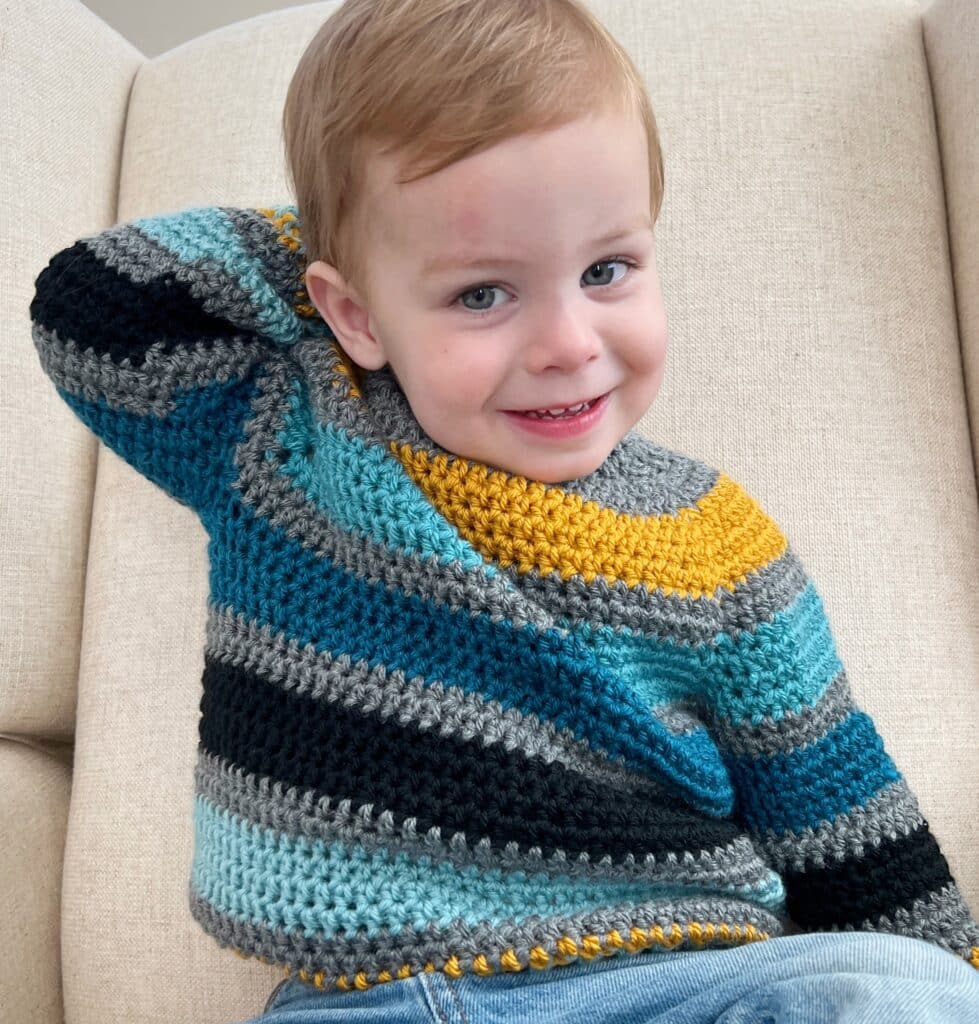 Anyway, thanks for stopping by and good luck on your sweater if you decide to make one!
XO, Tiffany