I'm so thrilled to let you all know that Yarnspirations is updating its beginner crochet and knit program!
This is a new resource hub called Make This that's 100% targeted to beginners.
The page includes new enhanced beginner patterns, a reworked how-to page with stitch diagrams, and videos for every entry.
The new patterns are more detailed, visual, and are a bit more interactive – they include step-outs and hyperlinks to explain a stitch when it's referenced and tutorial videos when necessary.
I have been looking through the information provided and it is so thorough and helpful.
It covers everything from yarn labels, to how to hold a hook, to learning how to read a pattern and more.
There is so much information and linked Youtube tutorials if you need it.
I am so impressed!
They also have so many cute patterns linked, with very well written out explanatory patterns.
I have been advocating for pattern writing to be easier for a beginner. And I'm so so glad they have worked hard to get all this information onto their website!
Here's a glimpse of just one of the patterns and how it is laid out:
And here is an example of the actual pattern and the information that is included:
And if you have never crocheted, the patterns will show you even more detail about holding the hook or describing the exact way to make a stitch.
This is so awesome! I believe that crochet is gaining in popularity right now, and to have this resource available is just incredible.
I'd love for you to share this post with anyone who is interested in learning how to crochet.
We also have been sharing our patterns in a very beginner-friendly, explanatory style and type of pattern.
It has been important to me to share my designs in a way that my future grandchildren will be able to make the project successfully.
Plus, I have a lot of vintage patterns, and they are almost all written in symbols and code, that is almost impossible to replicate or understand.
Language evolves and I am so grateful that information and pattern writing is evolving as well.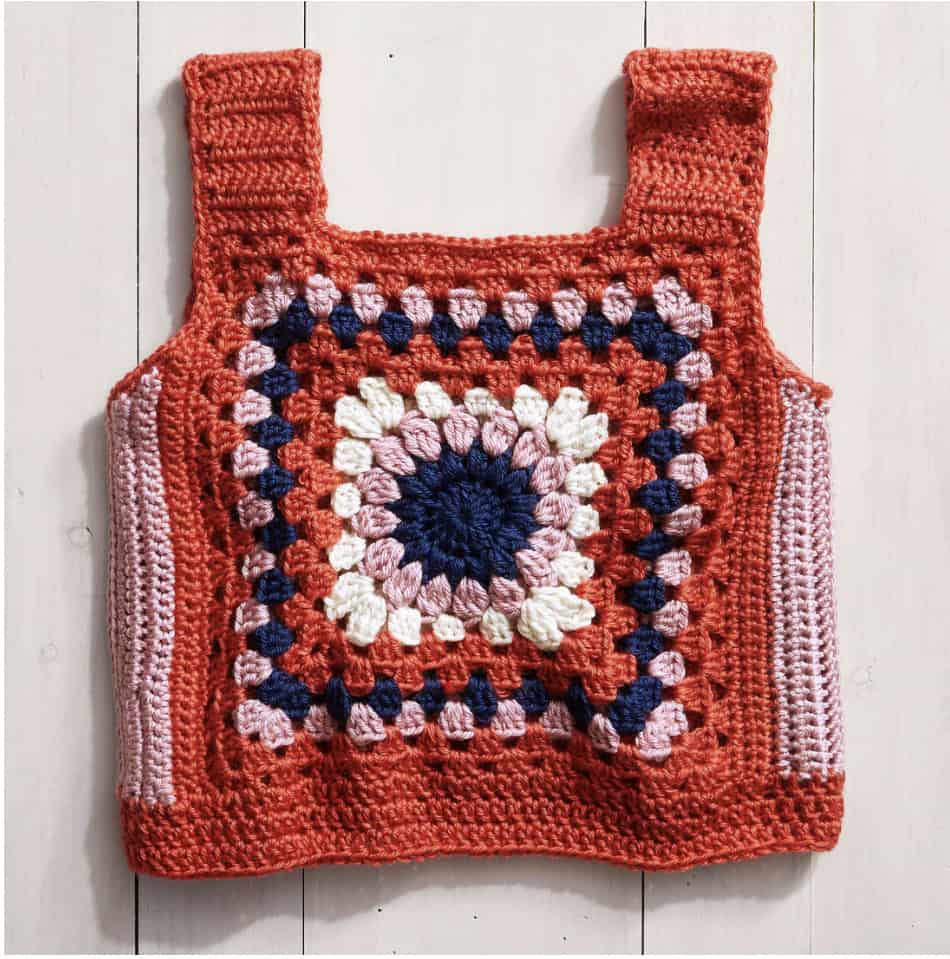 Look at how cute the above vest is! This pattern I found linked in the Good Housekeeping portion of the beginner series.
They also have crochet-a-longs and other programs to keep you motivated.
(You might see me make that vest very soon! Annie is really wanting me to make her something like this!)
The patterns they have listed are just a start. There are going to be more added as time goes by.
In our small way of supporting crochet, we have always loved sharing what you've been making into our Daisy Farm Crafters Group or on Instagram if you tag us.
Yarnspirations is going to support crocheters as well as they have the Yarnspirations Stitch Squad that you can join and share and ask any question about their brands of yarn or a pattern you are working on.
Now before I wrap up, I'd like to share a few of our favorite beginner friendly patterns that you might like or be inspired by to get you going on a crochet journey.
Most people who are brand new in crocheting, tell us that our Beginner Soft Stripes Blanket is a great place to start.
Tap here for the pattern to the Beginner Soft Stripes Blanket.
If you are wanting to learn how to make a baby sweater, we've heard that the Pink Single Crochet Baby sweater is a great one to learn.
Tap here for the Pink Single Crochet Baby Sweater.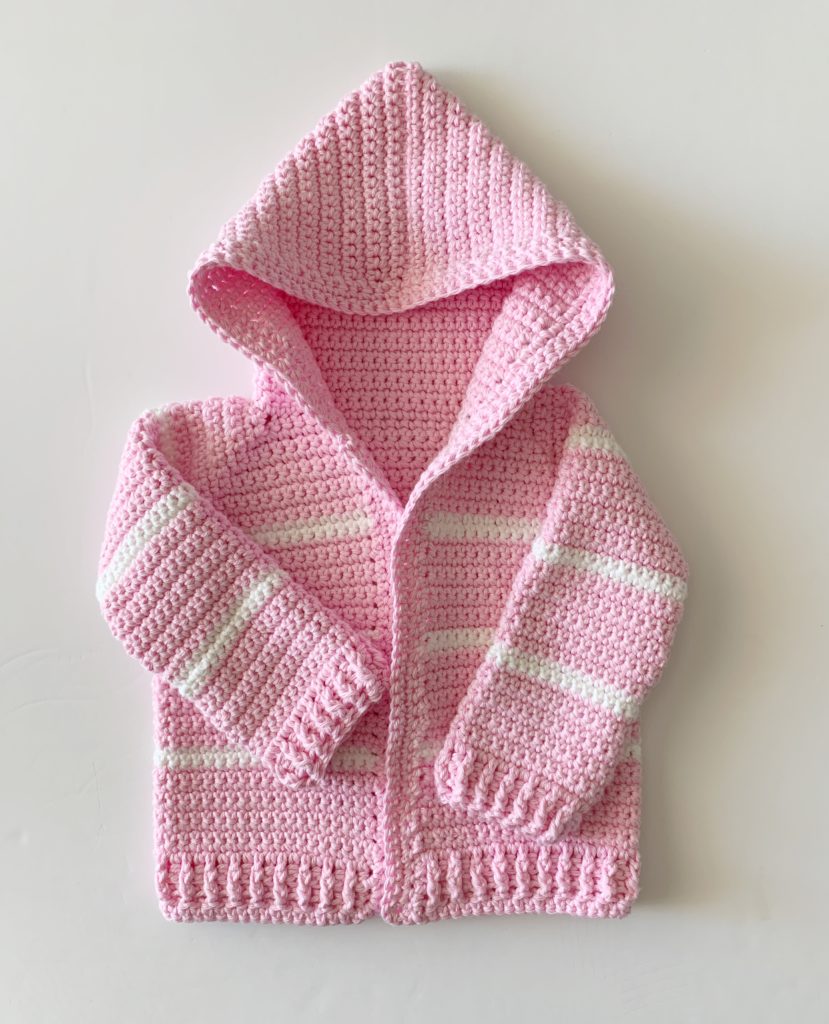 And I'll give you one more pattern to consider as a beginner and that would be our Beach Waves Dish Cloth.
Tap here for the pattern to the Beach Waves Dish Cloth
Washcloths are a great way to practice a variety of stitches.
I hope all this information can help you, or a loved one! Sharing crochet is a wonderful thing to do since there are so many health benefits to this craft.
Happy Crocheting!
XO, Tiffany