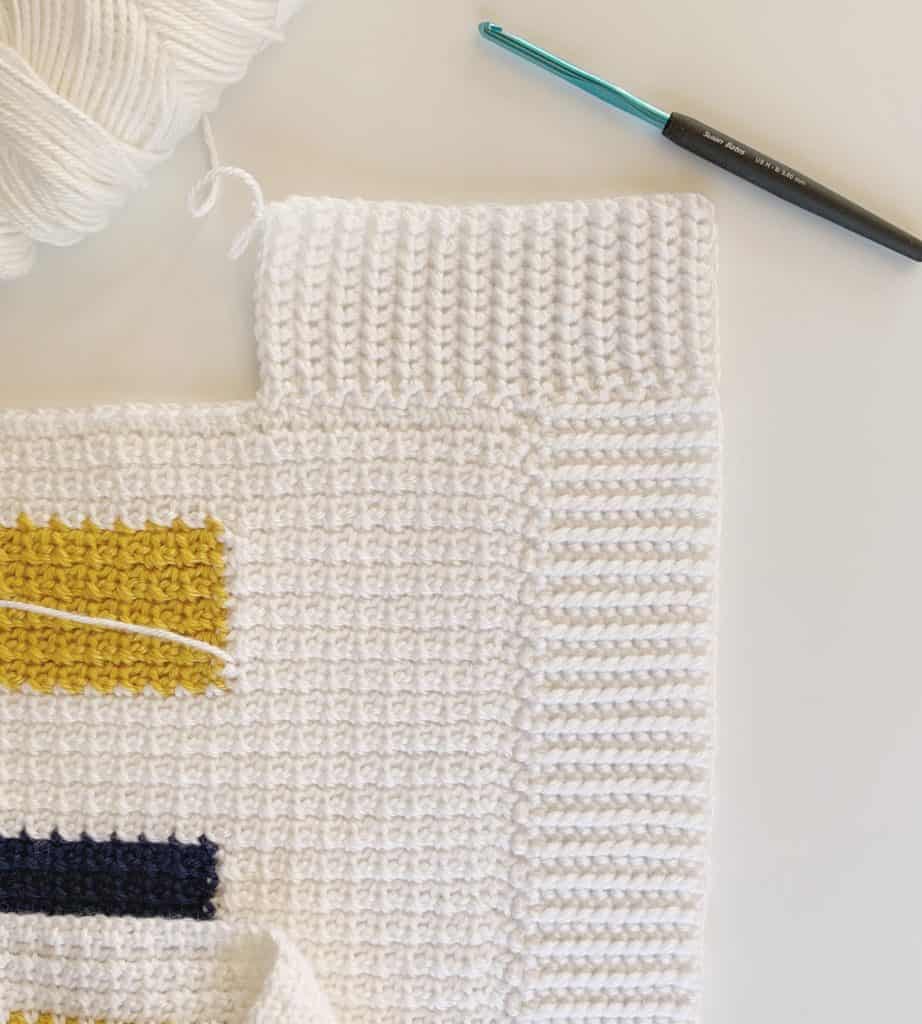 Stitch used is the half double slip stitch (HDSS)
Demonstration:
Written Stitch Definition: Yarn over, insert hook into designated space under two loops of the stitch. Yarn over, pull a loop back through and continue pulling through all loops on the hook. Stitch complete. 
How to use the HDSS as a border. 
Finish one round of SC or HDC before beginnning the HDSS border.
Side 1: Pull up a loop in any corner on your blanket. Chain (CH) 12, or whatever number that gives you the desired width of your border. 
In the 3rd chain from the hook, work 1 HDC. Work 1 HDC into each of the remaining chains. Slip Stitch into the starting corner space. *Turn work toward you and yarn over, work HDSS into each of the HDC stitches. Ch 2 and turn. HDSS into each st, working back toward the blanket. SL ST the next 2 stitches on the edge of the blanket. Repeat from * down one side of the blanket. 
Side 2: Finish side 1 on the outer part of the border (instead of chaining 2 and turning, chain 12 or the number of chains you used to make the desired width of the border.) Repeat the instructions from side 1. 
Side 3 and 4: Repeat the instructions of side 2. When finished with Side 4, slip stitch to the starting chain sp. OR, you may choose to end on the outer edge and tie off and cut. Make the best decision to keep your border even. 
Weave in all ends. 
Thanks for stopping by! Click the menu heading "Borders" to see the other selections we have so far. We will be adding more as we go! 
Happy Crocheting!