We have grown so much this year as a little crochet website that I'd like to take a minute of your time and let you know who we are and how Daisy Farm Crafts started.
I'm Tiffany, I just turned 50 this year.  I started crocheting about three years ago in hopes to become a granny. It was a "crochet it and maybe they will come" kind of thing to offer hope to my daughter and son-in-law (Hannah and Will) who have been trying for many years to become parents.
However, at the same time that thought popped into my head, we had recently moved to an acre parcel in a "farm" type neighborhood and joked that the neighbors all had animals and we didn't, but maybe we could at least grow daisies.
And, as we named our new place the Daisy Farm, my two youngest girls Haley and Annie made an Instagram account to share crafts and recipes for fun. They called it Daisy Farm Crafts. Annie was about 14 back then and she is the one who mainly took pictures.
One day, she ran out of her own crafts to photograph and took a picture of one of my crocheted blankets. She used the hashtag #crochet and was so excited to get "likes" for a picture of my blanket. That piqued my interest. I had no idea that people shared crochet projects on Instagram.
After a few months, the girls became busy with school and other activities but I kept investigating and learning about Instagram and discovering crochet accounts. I also decided to share a few my blankets that I was working on.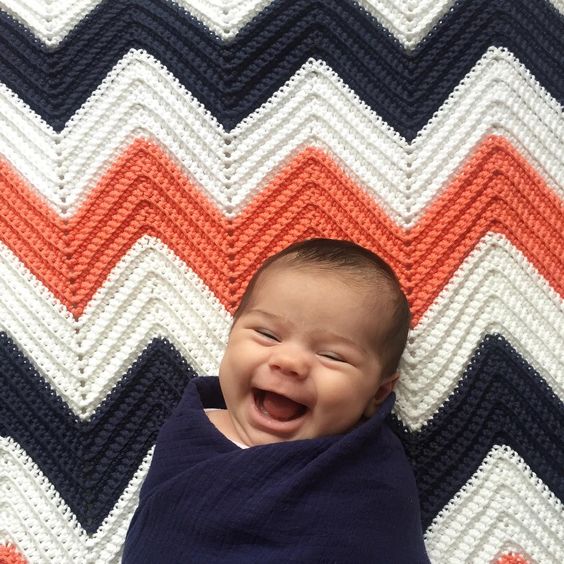 I then realized that Instagram was the easiest place for me to keep track of the many blankets I had going at once. I'd take a picture of the work in progress, write down the stitch, the hook, the yarn, and any other details I didn't want to forget. It was an awesome way to keep track, but I also realized, so many people wanted to learn what I was sharing and they started to follow my account.
I still was making blankets in hopes to become a grandma. But, one thing that kept happening is that some of the blankets turned out to be for other long awaited babies. Several times the babies were complete miracles. I've written about a few of them here.
At the time, I had a blogspot blog where I shared patterns. About a year later, and when my Instagram following was at about 25,000 followers, my daughter Nicolina, a UX designer, urged me to turn the Daisy Farm Crafts blogspot into a real website. She ran what is called Google Analytics on it to find out the traffic to the site. She told me that so many people were coming to the website, that I could actually turn my crochet into a business. But, according to her, it needed to be a beautiful website, and easy to navigate.
I totally agreed with her on that! I wanted the website to be a place where the patterns were easy to find. I hired a friend of hers to do all the designing and Daisy Farm Crafts.com was launched in April of 2017. I hired Nico to design the logo, which is the special font she found and it's just the name, Daisy Farm Crafts.
I had a whole lot of learning to do though. Working on a wordpress site was very different than the blogspot space I was used to.
This is where Hannah enters the story. She was living in North Carolina at the time. Will was attending medical school at Wake Forest, and she was working for the Elder Law Clinic at the Wake Forest Law School. As a part of her job, she worked on their website and was familiar with WordPress.
She ended up helping me every time I was in trouble–which was a lot. More and more people were wanting to buy my patterns as PDF's and again, Hannah to the rescue. She created them for me and magically loaded them up to Etsy. Then she realized that we needed to pin our patterns to Pinterest, so she created pins to share on that platform.
Then sometime during all this, as Hannah was editing the patterns and helping me to get the stitch posts off of the daisyfarm.stitches account on Instagram and onto the website, in her free time, she picked up a hook and practiced crochet. We laugh that I've actually never given her a face to face lesson, she's learned it all by editing my patterns, watching my youtube videos and reading all the posts on Instagram. I taught her Tunisian crochet when she was in college or just out of high school, but all the regular crochet has been from the website.
So this summer, we added her name to the Instagram account and into the about section here on the website. I love that she has taken an interest and has designed gorgeous blankets!
Now, I can't leave out the awesome yarn company Yarnspirations. They emailed me in the fall of 2017 and asked if I would design a blanket or anything I wanted, each month this whole last year.  Working with them has been so wonderful. I have always loved their yarn. I remember years ago buying Caron Simply Soft. My most popular blanket pinned on Pinterest and usually every day on the website over 500 people come to look at that pattern, was made with Caron Simply Soft.
So anyway, here we are, I still am just a hopeful to be grandma, Hannah and Will are hopeful someday to be parents. I'm so glad I acted on that little thought though of "crochet it and they will come." And so glad the girls named the account Daisy Farm Crafts, and so grateful for all the wonderful people it has brought into our lives, (a few cranky people too! but that's okay.. Hannah also has excellent customer service skills…she also used to work for Cricut and had to answer phones. She says cranky crafters are her specialty.)
We are bloggers about crochet, I write the patterns as if I am teaching my girls, (it worked for Hannah!) because that was always my other intention of writing them down. I didn't want complicated crochet symbols and code only. I try my best to explain everything I'm doing.
I don't claim to be a crochet professional at all. I think of crochet as my art. But how lucky are we that crochet can be an art that actually can be shared!
Thank you all for reading and learning a bit more about us. Thank you for sharing your blankets and finished projects with us. I love seeing your gingham, your modern granny and chevrons! Hannah's most famous blanket so far is the modern moss.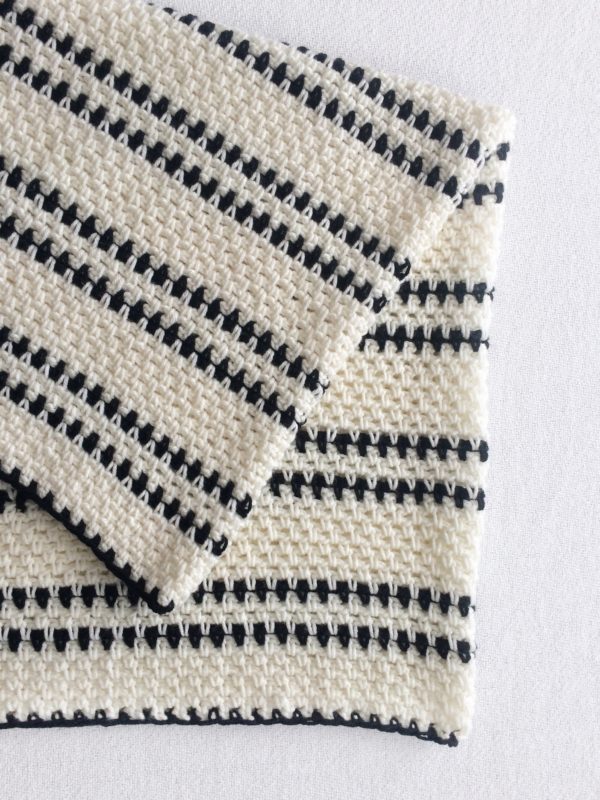 We hope to keep designing and sharing and then pray that little grandbaby will someday make an appearance and be welcomed with so many blankets he or she will know right away they've already been loved for a long time.
All my love to you,
Tiffany
P.S. Here are a few more pics of my kids as I've used them as models! lol!
And this is Annie! She is probably the most recognizable Daisy Farm Craft model. I use her a lot…she's the only one left at home.
I do have a wonderful husband too! He's the first Daisy Farm investor and the financial backer. lol! He is my very best friend and we've been married for 30 years.
And one more thing about DFC, this is our icon? Badge? I don't remember what you call it but it's in the little circle that we try and have across all the platforms, my sister Natalee painted it for me: