These velvet winter hats are my favorite hats I've ever made! If you've ever felt velvet yarn then you know how soft it is, and when you turn it into a hat it's the softest and most comfortable hat you will ever wear. 🙂 Most of the time when I crochet things I try to give them away as gifts, but I am seriously considering keeping all these velvet hats for myself! 
I used Bernat Baby Velvet for the hats instead of regular velvet so that they could be machine washable, and the hats are made by making a rectangle and then sewing the two sides together and gathering the hat at the top, which is a little bit more of a beginner friendly way to make a hat in my opinion. 
Here is my lovely sister Nicolina wearing the hat so you can see what it looks like on! I like to make them a little bit longer so they have more of a slouchy look with the pom pom, and the velvet yarn gives these hats a really nice drape. 
My sister came to visit me to see the Albuquerque International Balloon Fiesta last week and it was a super cold morning the day that we went and I was so glad to have a velvet hat to keep me warm! 
The full written pattern for this hat is below, but here is a video you can watch if you'd like to see how the hat is made before you get started!
Stitches
Half Double Crochet in between the posts (or wide HDC) – Yarn over, insert hook under all three loops and in between each stitch, YO and pull back through, YO and pull through all the remaining three loops on your hook.  Make sure you make the last stitch in between the last HDC post and chain two turning chain.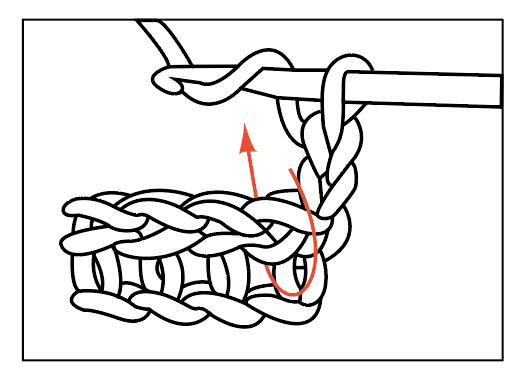 Front and Back Post Double Crochet – Work a DC (YO, pull up a loop, YO, pull through 2 loops, YO, pull through remaining 2 loops), inserting your hook around the post of the row below either from front to back or back to front. 
Materials
1 (10.5oz) skein of Bernat Baby Velvet (colors pictured are Joyful Gold, Seafoam, and Misty Gray)
Size H and G hook 
Tapestry Needle
Scissors
Pom Pom
(A PDF of this pattern is available on Etsy.)
Pattern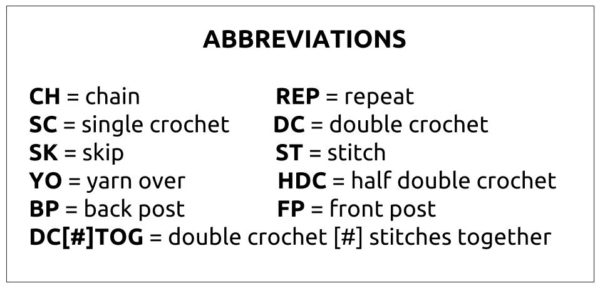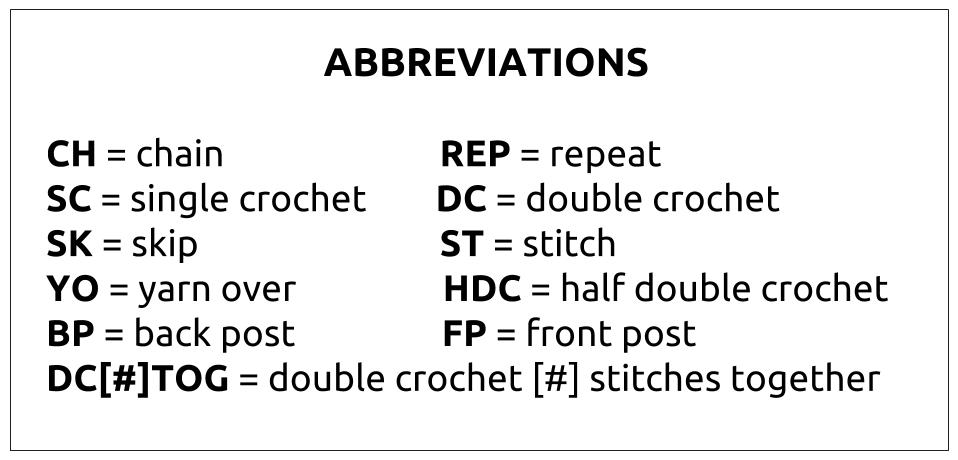 Gauge: 4 in = 14 rows, 14 st
Chain 55 = appx. 15in diameter
Chain 60 = appx. 16.5in diameter
Chain 65 = appx. 18in diameter
Chain 70 = appx. 19.5in diameter
Chain 75 = appx. 21in diameter
Chain 80 = appx. 22.5in diameter
(We highly recommend measuring the chain to fit around your head or the person you are making for. You can also use this chart from the Crochet Crowd for more standard head sizes to measure your chain.)
ROW 1: Starting in the 3rd chain from the hook, HDC in each chain. When you reach the end of the chain, chain 2 and turn. 
ROW 2: Insert your hook under all loops the HDC made and to the left of the stitch post (HDC in between the posts). Work across the row, making sure the last stitch is in-between the last post and the chain 2 turning chain. CH 2 and turn.
ROWS 3 – 28: Repeat row 2. (Note: If you'd like your hat to be less slouchy in the back then you can do only 23 or 24 rows.)
ROW 29: Switch to a G Hook. Work 1 row of DC, still inserting your hook in between the posts. CH 2 and turn. 
ROW 30: Alternate front and back post DC across the row. Work one DC underneath the turning chain. CH 2 and turn. 
ROW 31 – 35: Repeat row 30. At the end of row 35, tie off and give yourself a 20 to 25 inch tail. 
Use the tail to sew the two sides of your hat together with a tapestry needle. (You can also slip stitch them together if that's easier.)
Then turn the hat inside out so that your seam is on the inside. 
Now use your tail to gather the top of the hat, weaving the yarn in and out of every stitch, pulling the yarn as you go to gather the top together. 
Now you just have to attach a pom pom and your done!
I purchased my pom pom at my local craft store and it came with an elastic loop, and I wasn't sure how to attach it, so I just cut the loop and used the two strings and tied them together with the tail. Then I wove the tail back and forth across the hole at the top of the hat until I felt it was nice and tight. 
These hats really are so amazingly soft, so I hope you enjoy making one! When you're finished, please come share a picture with us on Facebook or Instagram using #daisyfarmcrafts, we'd love to see! 
xo, Hannah