Hip Hip Hooray! Baby Kate is 2 months old! (This photo was taken 3 days after Christmas on the day she turned 2 months. Gram-gram is just a little slow to blog all about it. )
Elizabeth and I want to celebrate her each month by doing a photo shoot with a Daisy Farm blanket, either one we've made already or one we will design for her to go with a coordinating outfit.
We shared her 1 month photo on Instagram with the pink plaid blanket I had made for a Michael's campaign last January.
It's just amazing to me to see how fast these babies grow in just a short time. So far she is just so patient with all the busyness going on around her.
She is bringing all of us so much joy and happiness, not to mention how much fun it's going to be to crochet for her.
But anyway, back to this beautiful blanket. Annie volunteered to make a blanket for this month's photo shoot and she chose this Bundle Up Dot blanket from our archives.
It was a perfect pattern for her to try and learn how to make bobbles.
If you are new to following us, Annie is my youngest daughter, who is training for the LPGA, as well as documenting her grandma's recipes on Daisy Farm Kitchen, and crocheting in her spare time for us.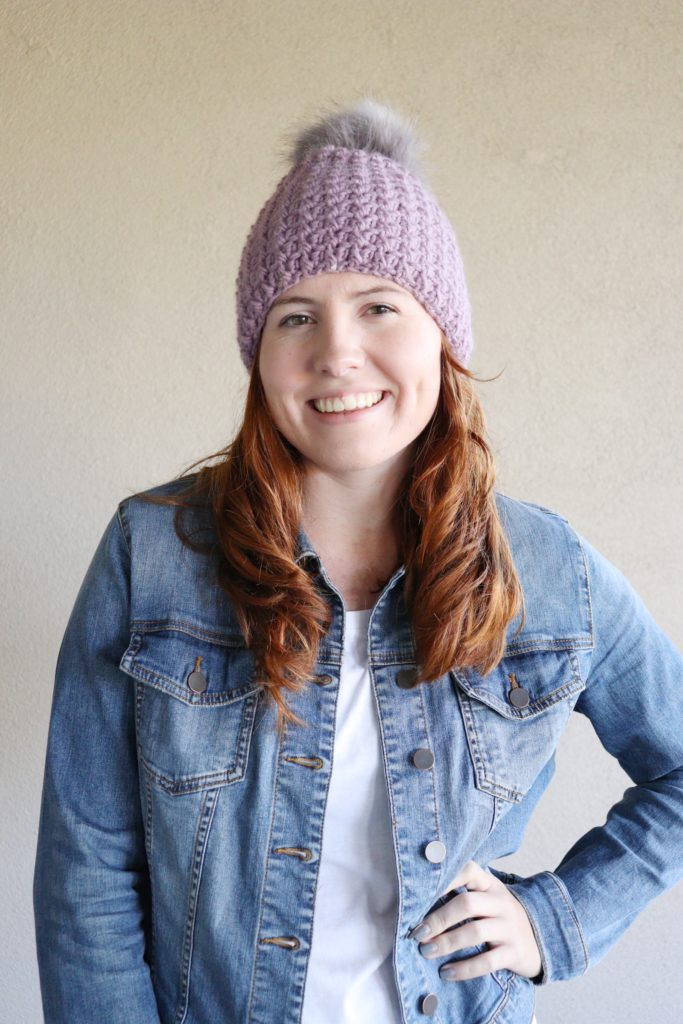 (She's a busy girl, to say the least, and a beautiful crocheter!)
Here's just one more sample of Annie's work that she has shared, and one of my favorite blankets she made: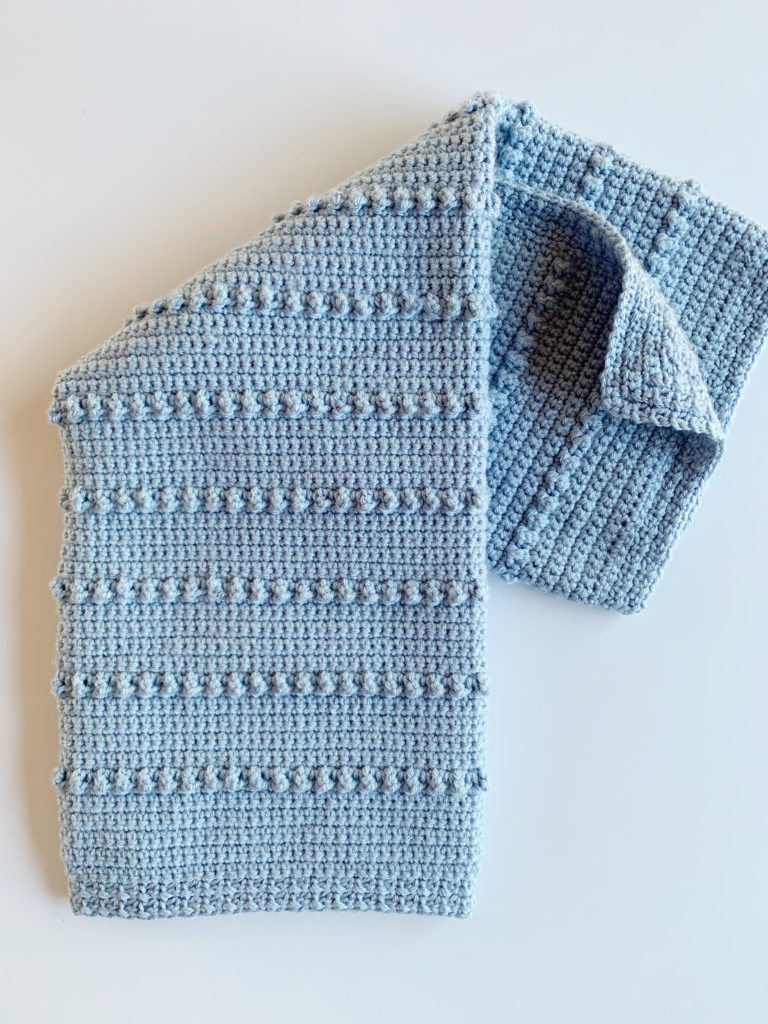 She wanted something to challenge her a little bit but also keep her busy during the Hallmark Christmas movie season and the Bundle Up Dot Blanket seemed to be the perfect project for her.
She had to keep an eye on the spacing between the dots, which she used stitch markers to help her out to make sure she was making the correct amount of rows in between but after awhile, it was not a problem.
I did help her out when it came time for the border, mainly because she had a tournament to play in and ran out of time to finish it up before Kate turned 2 months.
The above photo is the blanket pattern she followed with the exception of the border.
I added the Shell Border also from a pattern we have here in our archives. (tap highlighted words to get instructions and video tutorial.)
I'm looking foward to this monthly project! It will combine two of my favorite things–shopping for baby clothes and crochet!
And, maybe some months I'll just crochet her the outfit…stay tuned!
XO, Tiffany
In case the links were hard to see, tap the names below: