Hello friends! Have you had a chance to try out the new O'GO yarn yet?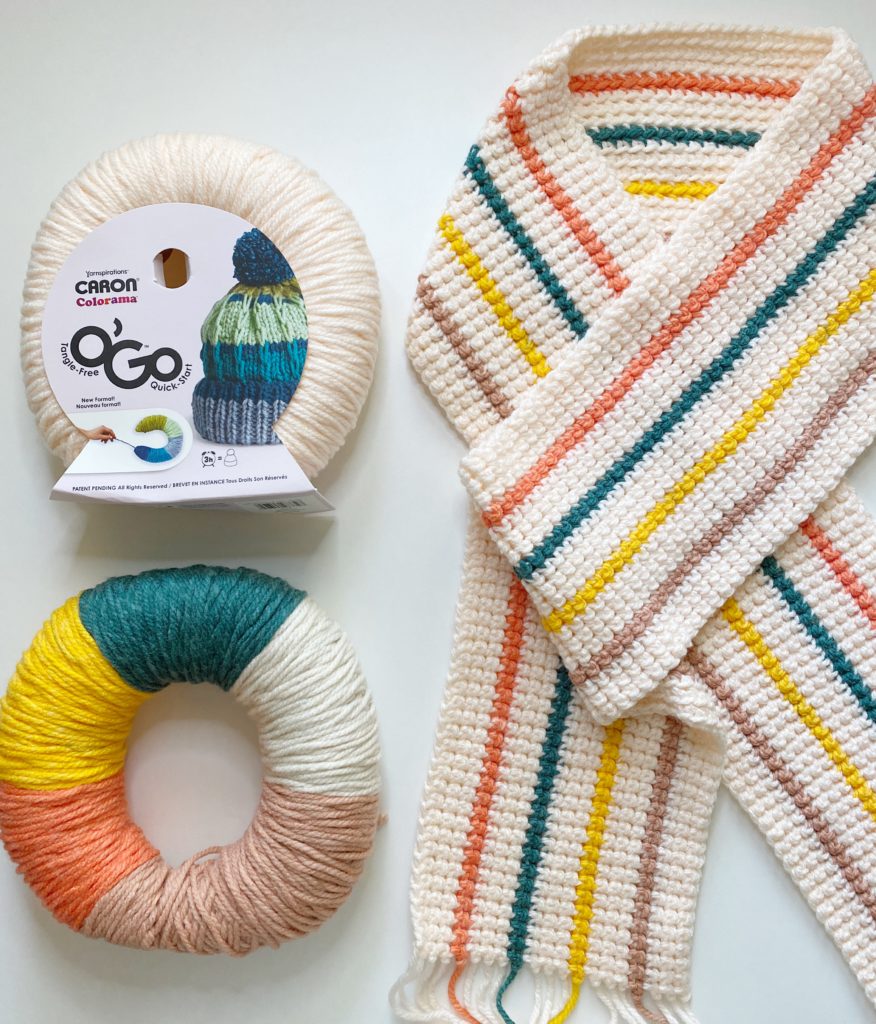 O'GO is a new line of yarn from Yarnspirations that comes in four different types: Caron Colorama, Caron Big Donut, Red Heart Super Saver and Bernat Blanket. As you can see, the yarn comes in a circle format that is intended to help keep your stitching experience tangle free.
When we first tried out this yarn, we didn't know quite what to expect, but after working a few projects we have been pleasantly surprised at how very easily the yarn pulled from around the outside and how it really does prevent tangling! We also love how the O'GO format gives us the option of using all the colors in a circle for self-striping or the option of separating the colors to make our own patterns.
Below are 15 patterns that are all made with this new O'GO yarn! Some of them we designed ourselves and some are from other designers that we would love to try!
Daisy Farm Crafts is sponsored in 2021 by Yarnspirations